Casa Paiva
5.0 average review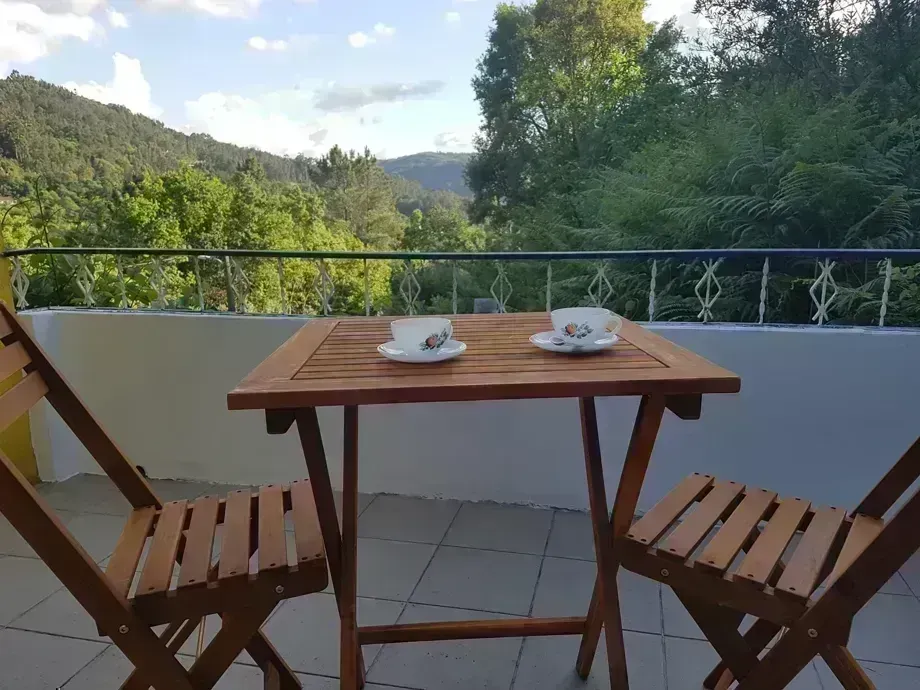 €1000/month | €400/Week | €100/day
Very good
10 Guests
---
Expenses: Not included
4 Bedroom(s)
2.5 Bathroom(s)
Summary
This big house totally surrounded by nature is located right by the side of the iconic Rio Paiva, 10 minutes from groceries and amenities in Castro Daire. It is available during summer and pets are welcome.
---
Facilities
3 rooms with double bed, 1 large room with 4 individual beds. 2.5 bathrooms (1 in each floor) 3 shower places. 2 balconies, two terraces and 2 little gardens.A lemon tree with lemons 2 orange trees without oranges at the moment.2 living rooms (one in each floor). Indoor and outdoor kitchen with grill and wood oven.Small garden. Large garage.
---
Location and surroundings
The near town with supermarkets for grocery shopping is 10 minutes away by car. Passadiços do Paiva is one hour drive
---
Additional conditions
The price shown is for yearly rentals. For the summer months (June, July and August is 1100 €, then it will be deducted gradually throughout the year). Internet and water expenses are included.
---
Photos
---
Location
---
Calendar
November 2023
Mon
Tue
Wed
Thu
Fri
Sat
Sun

1

2

3

4

5

6

7

8

9

10

11

12

13

14

15

16

17

18

19

20

21

22

23

24

25

26

27

28

29
30
---
5.0
---
Review by dea on Aug. 19, 2023, 3:19 p.m.:
We stayed here for four days and loved it! It's in a very quiet area, in the middle of nature - perfect for when you need a break from a noisy city life. However, the closest town, Castro Daire, is only a 12 minute car drive away, which was perfect for getting groceries etc. It's a very spacious place with all the necessary ammenities, a fully-equipped kitchen and beautiful trees growing nearby, which keeps the place rather fresh (even during the very warm days we were there). I especially liked having our meals on the patio. Imelda is very friendly and easy to reach. Would definitely come back again and recommend it to others!
Review by fati99 on April 27, 2023, 12:26 p.m.:
Amazing house in the heart of nature. You can hear the river from your living room and have beautiful views from the balconies. I love the big windows around the house, it allows so much light into the rooms. Very private and calm surrondings. I totally recommend!
---
---