Casa Estêvão
5.0 average review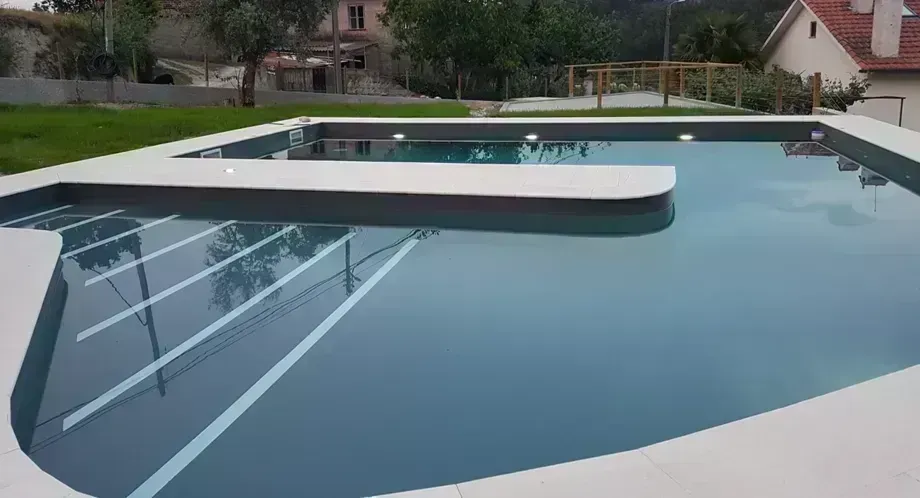 €1000/month | €600/Week | €80/day
Very good
7 Guests
---
Expenses: included
3 Bedroom(s)
2.0 Bathroom(s)
Summary
We offer a revitalizing experience in a very peaceful village between the Serra do S. Macário and the iconic Paiva river. Escape from city noise to this peaceful getaway! Reconnect with nature and sustainable farming and disconnect from technology.
---
Facilities
We rent out the entire house which includes 2 bedrooms, 2 bathrooms, 1 indore kitchen and 1 outdoor kitchen/living room
---
Location and surroundings
At an hiking distance there are the mountains in the pictures and the unspoiled Paiva river.Get surrounded by pristine nature just less than two hours drive from Porto. You can benefit from the surrounding peaceful nature, the views of the mountain or a swim in the river.
---
Additional conditions
The daily and weekly price shown here is for 2 people. Per each guest there is a 25€ extra cost per day and 115€ per week. The monthly price is from October to Mars.The house has complete privacy but still allows interaction with the hosts. You can observe and interact with the farm animals (sheep, goats, pig, rabbits, chickens, ducks etc). Refunding Policy for short term stays: 100% refund until 1 week prior to booking, 90% in the week prior to the booking, 75% on the day before the booking.
---
Photos
---
Location
---
Calendar
November 2023
Mon
Tue
Wed
Thu
Fri
Sat
Sun

1

2

3

4

5

6

7

8

9

10

11

12

13

14

15

16

17

18

19

20

21

22

23

24

25

26

27

28

29
30
---
5.0
---
Review by yurijinkings on Aug. 7, 2023, 11:14 a.m.:
My stay at Casa Estêvão was superb! I was looking for a calm and quiet place to spend a week writing my master's dissertation and I couldn't have found a better one. Casa Estêvão was, in this sense, my private oasis of peace and tranquillity. One could hear only the singing of the birds and the noise of nature in the mountains. The house has everything you need, including a good quality internet connection and a desk with an ergonomic chair in the attic suite. For moments of relaxation and rest, the swimming pool, with its water at a pleasant temperature and its breathtaking views, was perfect. But the best of all were the hosts. Fernanda and Mr. Manuel are marvelous people who really make you feel at home. They even offered me vegetables from their own property. And they were always concerned about my well-being, always eager to answer any request or question I had. I can not help but strongly recommend a stay there! Give yourself that unique opportunity! ——- Mein Aufenthalt im Casa Estêvão war ausgezeichnet! Ich war auf der Suche nach einem ruhigen und friedlichen Ort, um eine Woche lang an meiner Masterarbeit zu schreiben, und ich hätte keinen besseren finden können. Casa Estêvão war in diesem Sinne meine private Oase des Friedens und der Ruhe. Alles, was man hören konnte, war der Gesang der Vögel und das Rauschen der Natur in den Bergen. Das Haus verfügt über alles, was Sie brauchen, einschließlich einer hochwertigen Internetverbindung und einem Schreibtisch mit ergonomischem Stuhl in der Dachgeschoss-Suite. Für Momente der Entspannung und Erholung war der Swimmingpool mit seiner angenehmen Wassertemperatur und der atemberaubenden Aussicht perfekt. Aber das Beste von allem waren die Gastgeber. Fernanda und Herr Manuel sind wunderbare Menschen, bei denen man sich wie zu Hause fühlt. Sie haben mir sogar Gemüse von ihrem eigenen Grundstück angeboten. Und sie waren immer um mein Wohlergehen besorgt und hatten immer ein offenes Ohr für meine Wünsche und Fragen. Ich kann einen Aufenthalt dort nur empfehlen! Gönnen Sie sich diese einmalige Gelegenheit!
Review by philg on July 27, 2023, 5:41 p.m.:
We were very impressed with our 3-month stay at Casa Estêvão. The accommodation is comfortable, and the facilities are extremely good. We really enjoyed the peaceful surroundings and were treated by the hosts - Fernanda and Manuel, like one of the family. We were buying fresh eggs, oranges, honey and on occasion were treated with free vegetables from the farm. All in all, we cannot fault this eco stay and we would definitely like to come back! Just to add that while staying in Portugal, we were working the same time and when the weather was stormy, we experienced some minor issues with the internet connection.
Review by Stellateo on Oct. 5, 2021, 1:47 p.m.:
We stayed for 8 nights and it's not enough! It's a home away from home here. Fernanda and Sergio responded to our requests very fast and they are always so helpful. They will ensure that we are comfortable throughout our stay. Fernanda even made an extra effort to bring us around the mountain to introduce us the places. We went for sunset at the top of the mountain and it was so stunning! We hosted them for a Singapore style Chinese dinner and Fernanda surprised us with her homecooked dinner one of the nights. We feel like a family together. Strongly recommend this place to everyone and we will want to be back again.
Review by Bernard on Sept. 19, 2021, 2:10 p.m.:
Nous sommes un couple de français , venu en vacances au Portugal à la Casa estevao. Et bien exceptionnelle , la maison , le cadre extérieur le calme ., Tout est exceptionnelle je le répète. Mais alors quand vous aurais goûté a la sopa , et au desserts de Fernanda , vous ne voulez plus partir de cet endroit magique. La gentillesse maître mot de Fernanda et son époux qui vous reçoive comme des rois , en plus on peut participer au potager et a la fourniture de la nourriture , pour les animaux Chèvre , moutons , poule, Enfin la vie en toutes simplicité , de calme, de la découverte de la nature . Bientôt on y retourne , 🇵🇹☀️ je pense à l automne Les bruyères seront fleurie Thérèse et Patrick de France
Review by Andreiamartins on Sept. 19, 2021, 10:45 a.m.:
A casa é incrível! Está num sítio maravilhoso, numa paz muito muito boa! Só se ouvem os passarinhos, é lindo! Localiza se ao pé da Serra de São Macário que é por si só incrível, com paisagens lindas! Os anfitriões são de uma simpatia maravilhosa e muito queridos! Sem dúvida vou querer voltar um dia, obrigada aos três 🙏🏻☺️
Review by Asamaria on Sept. 10, 2021, 10:02 a.m.:
I spent a weekend here with my daughter and we both enjoyed the peaceful environment in the village and the company of our hosts (and the sheep and goat and chicken...). We went exploring the region which offers beautiful scenery and idyllic villages, but also enjoyed just spending time in the village, eating oranges and kiwis from the tree, watching and listening to the sound of the sheep and goats and talking to our hosts. It was truly an unforgettable experience, and especially so because of our hosts, who made us feel very welcome. I have written several posts about our experience on my blog. I write in Swedish, but you can understand most of it if you use google translate, I think. Of course, you can also enjoy the photos, which need no translation. Have a look here, here and here . I recommend a visit or even a longer stay in this peaceful and friendly place. We will definitely visit again!
Review by Emiliana.Oliveira on Aug. 28, 2021, 3:41 p.m.:
Adoramos a nossa estadia na Casa Estêvão! A localização é maravilhosa, numa pequena aldeia em que se ouve o silêncio e se consegue esquecer todo o stress. A casa tem tudo o que precisamos, mas o melhor é mesmo a hospitalidade da D. Fernanda e do Sr. Manuel. Fizeram-nos sentir em casa e responderam a todos os nossos pedidos com prontidão. E ainda conseguimos convencer a D. Fernanda a fazer-nos um delicioso arroz de coelho! Sentimo-nos muito acarinhados e esperamos voltar na Primavera, para continuar a explorar a maravilhosa zona envolvente e conversar com a D. Fernanda para aprendermos mais sobre a vida local.
---
---