Yellow Cottage
No reviews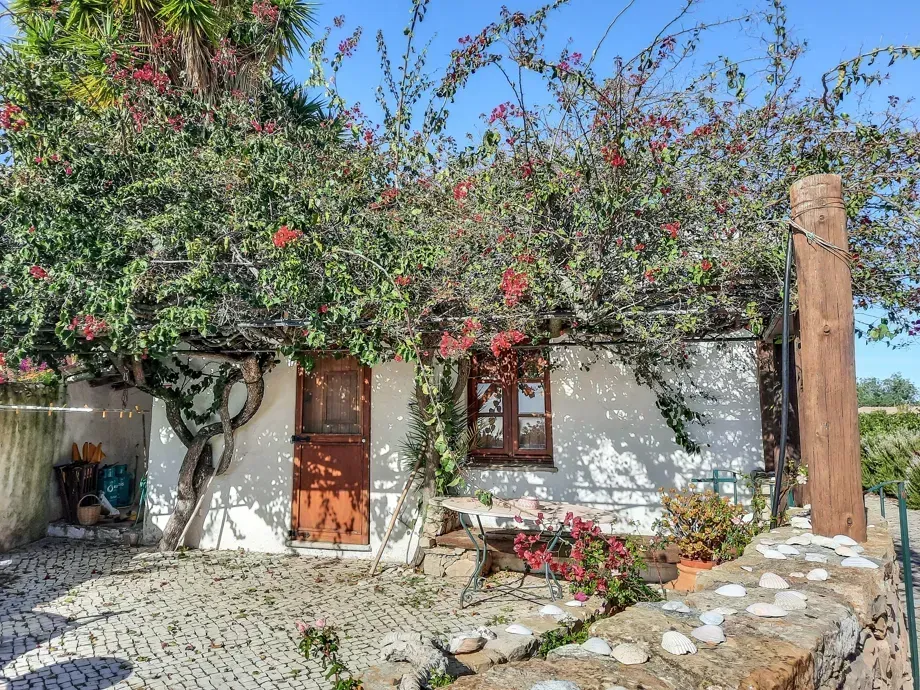 €525/Week | €75/day
Not available
2 Guests
---
Expenses: included
1 Bedroom(s)
1.0 Bathroom(s)
Summary
Discover a 68m2 stand-alone retreat, a charming and self-contained house that seamlessly blends rustic allure with modern luxury. This cozy haven is thoughtfully designed for two, offering a warm and inviting ambiance. Inside, you'll find a rich tapestry of antique rural furniture that exudes character, complemented by the tropical hardwood parquet flooring that's not just visually stunning but also a pleasure for bare feet. Outide you will find a private spacious terrace, to enjoy a morning coffee or a meal al-fresco. This rustic yet luxurious abode is more than just a place to stay; it's an experience. Whether you're seeking a romantic escape or a tranquil getaway, this charming refuge promises an unforgettable stay in a space that celebrates the beauty of both the past and the present. Plus, a double-sided fireplace warms the entire space, ensuring a cozy atmosphere whether you're in the living area or the bedroom, making it the perfect spot to relax and unwind.
---
Facilities
Fully-equipped kitchen, TV, satellite, air-conditioner
---
Location and surroundings
It's not just the interiors that will captivate you. Our farm is a tranquil oasis, surrounded by nature, with breathtaking views of the sea on one side and majestic mountains on the other. The farm animals, including horses, goats, geese, and chickens, provide a unique connection with nature. With four independent houses, a palm garden, and sprawling biological land, there's ample space to explore. And when you're ready to cool off, our half-moon-sized swimming pool beckons, inviting you to relax and take in the tranquil surroundings. It's a journey into the heart of nature, where every moment is an opportunity to embrace the beauty that surrounds you.
---
Additional conditions
The price is from the 1st of November till 31st of March. Minimum rental is 1 week. The Christmas price is 595€ per week. For special occasions please contact us directly.
---
Photos
---
Location
---
Calendar
November 2023
Mon
Tue
Wed
Thu
Fri
Sat
Sun

1

2

3

4

5

6

7

8

9

10

11

12

13

14

15

16

17

18

19

20

21

22

23

24

25

26

27

28

29
30