Red Patio
No reviews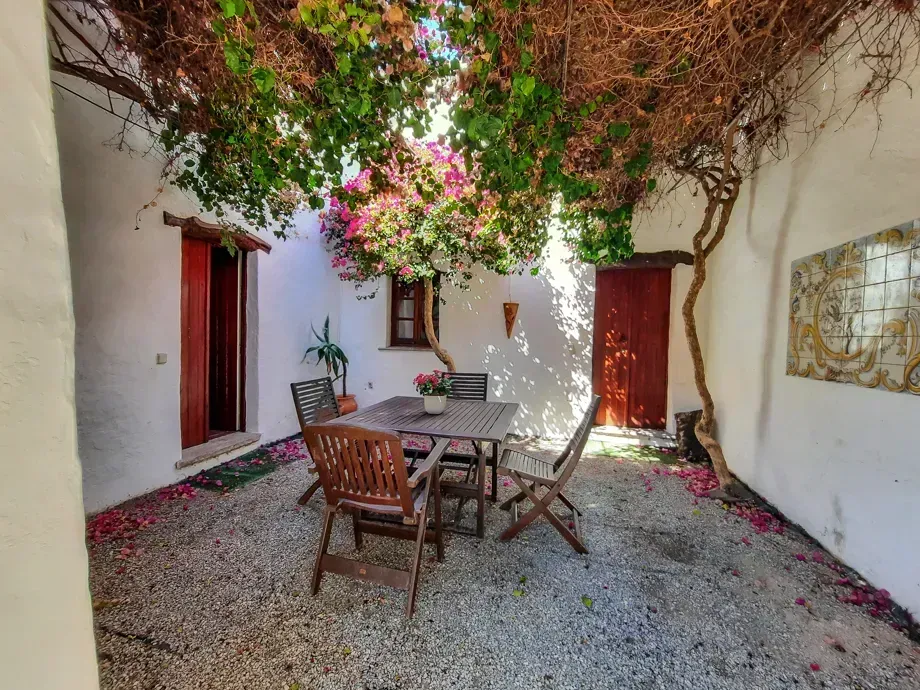 €2000/month | €630/Week | €90/day
Not available
4 Guests
---
Expenses: included
2 Bedroom(s)
1.0 Bathroom(s)
Summary
Upon entering this 115m2 haven, you're welcomed by an inviting entrance patio court, setting the tone for a memorable stay. The living room exudes comfort and relaxation, seamlessly merging with the open-plan kitchen and dining area. Accommodations feature two bedrooms, the layout of which ensures a comfortable and restful night's sleep for guests. What makes your stay truly unforgettable are the details – from the exquisite azulejos tile panel adorning the kitchen, which is a work of art in itself, to the unique bathroom arrangement that will surprise and delight. As you dine, a large window reveals a captivating view of the palm garden, where the silhouettes of the trees dance against the backdrop of the serene ocean, leaving you with cherished memories of your time spent in this tranquil paradise.
---
Facilities
Fully-equipped kitchen, dishwasher, fireplace
---
Location and surroundings
It's not just the interiors that will captivate you. Our farm is a tranquil oasis, surrounded by nature, with breathtaking views of the sea on one side and majestic mountains on the other. The farm animals, including horses, goats, geese, and chickens, provide a unique connection with nature. With four independent houses, a palm garden, and sprawling biological land, there's ample space to explore. And when you're ready to cool off, our half-moon-sized swimming pool beckons, inviting you to relax and take in the tranquil surroundings. It's a journey into the heart of nature, where every moment is an opportunity to embrace the beauty that surrounds you.
---
Additional conditions
The price is from the 1st of November till 31st of March. Minimum rental is 1 week. The Christmas price is €805 per week. For special occasions please contact us directly.
---
Photos
---
Location
---
Calendar
November 2023
Mon
Tue
Wed
Thu
Fri
Sat
Sun

1

2

3

4

5

6

7

8

9

10

11

12

13

14

15

16

17

18

19

20

21

22

23

24

25

26

27

28

29
30